Monday the weatherman was calling for Arkansan's to have the worst ice (freeze) storm we have had in a number of years. For once the weatherman was dead on. I started Monday after hearing this by preparing for it. You know the last minute trip to the store to buy staples. Bread, milk and eggs. First off why do we do this? Is it born into us to drop everything and run off to purchase these things. As
Mental Mama
asked me via text "what are you having french toast that entire time?"
Then I started drawing up lots of water. In case our water pipes froze and we couldn't flush a toilet, or God forbid had no water for coffee. No computer from no electricity is bad enough without NOT having my morning coffee as well. I become one heck of a bitch then.
Then I started gathering all the candles I could find. This is not a hard task as I always have candles around here.
Once all this was done then the waiting game started. And we waited, and waited...................
Tuesday night I sat here at the computer late once again
I hate not being able to sleep
and it was like listening to a war going on outside. The snapping and popping of trees and tree limbs sounded like rapid gun fire. The transformers blowing all over town was even worse. Then total darkness.......................
I went to bed knowing we had no electricity and still hearing the sounds of snapping, popping and very loud breakage going on. With a prayer in my head that everyone was safe.
We awoke to this.............................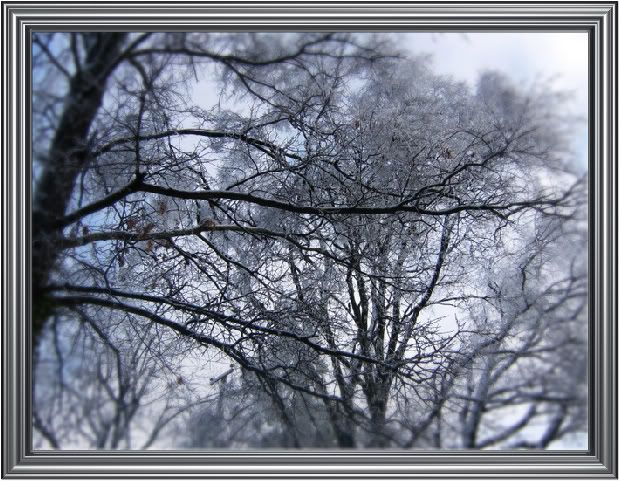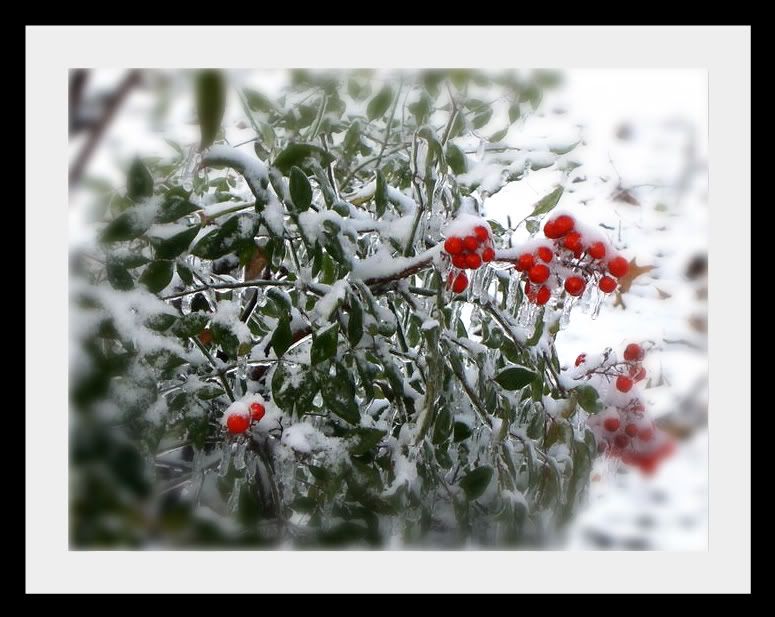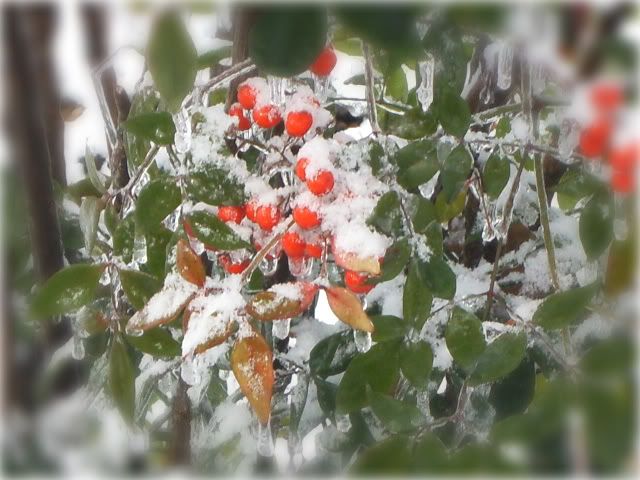 It was beautiful and deadly all at the same time. We had heat, we had a cook top, but we had no hot water, and no electricity. Which meant no computer. I thought I would go into withdrawals and damn near did.