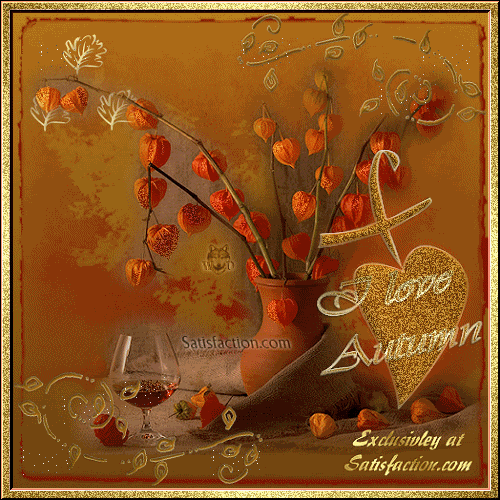 Free Comments and Graphics


Fall season has arrived here in our neck of the woods. Maybe I should say country and not woods. Although I am hankering (country slang) for a long drive in the woods of Mt. View, Ar. I am also ready to spend some time outdoors because, well, it just feels good.

Since I am longing for all of this in the next few weeks this means I am not going to be around here much. I am taking a break from blogging for now, not sure how long, but will be back. Trucker and I have plans for a long weekend outing later this month, followed by another weekend outing going to see the grand babies. My babies are in Mt. View, AR and this means I am planning on going the weekend of the annual "Bean Festival" and out house racing. I promise to have pics to share of both occasions to come.

Till we talk again, everyone get outside and enjoy the weather, the colors and the beginning of Autumn.