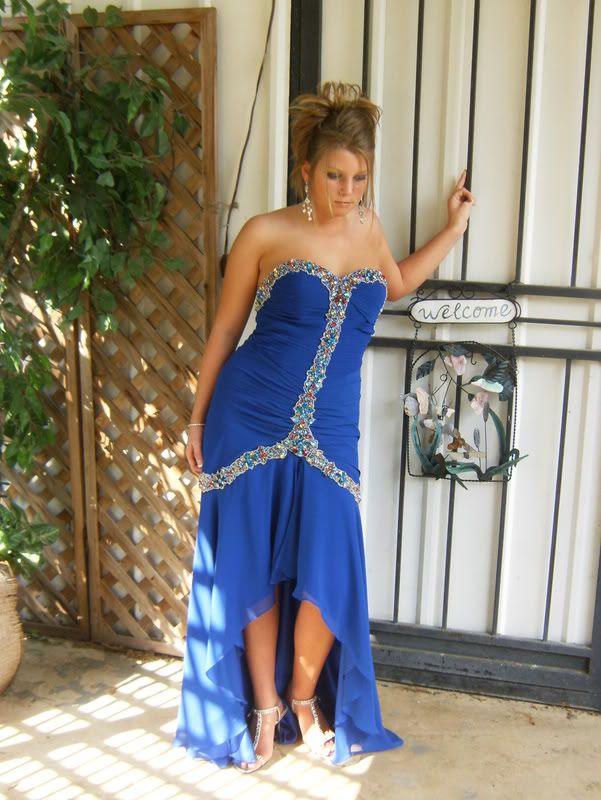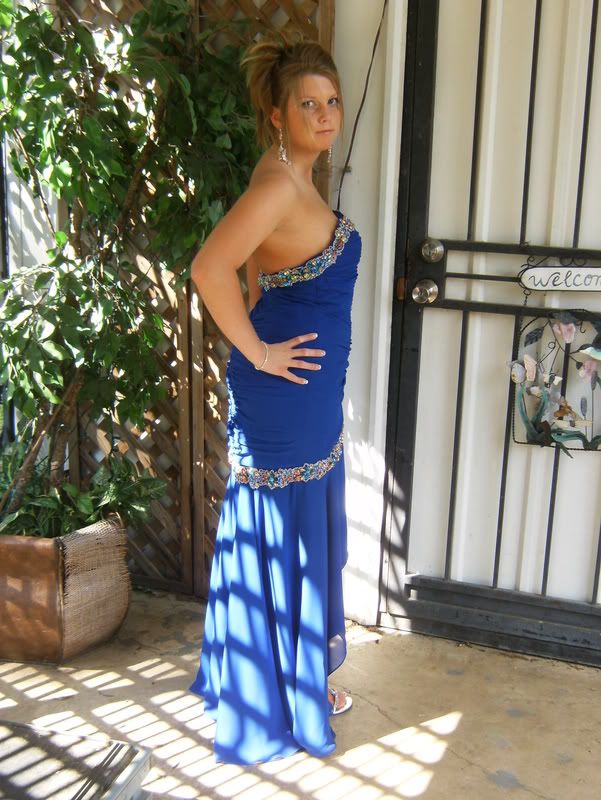 Saturday morning dawned bright and clear, not a cloud in the sky, and to much humidity that day.
Southern humidity is horrible even on a good day.

We were so worried it would rain like all the other days past
and put a damper on all the
prom activities. The weekend before while Princess and I were watching the news we were saddened to hear of another school close to us having to postpone their prom because of the stormy weather that night. We were lucky though as the day was amazing.
Princess had her hair and makeup appointment scheduled for noon as I could not get it later in the day. We had a wonderful time getting those two things done. The makeup lady was amazing.
When she asked how we wanted her made up I

replied
that I wanted her to look more festive than she usually does but I drew the line at her looking slutty. Not to over do it at all. This made her laugh as she said so many of the girls were way overdone in her opinion. S
o we had shimmer added by placing some small rhinestones on the outer corners of both eyes and a few false eyelashes.
The effect was perfect.
Of course I am prejudiced about it.

After the appointments and returning home so early this meant her having to sit around doing nothing afterwards. Which gave her way to much time to think, brood, and for nerves to start to overwhelm her.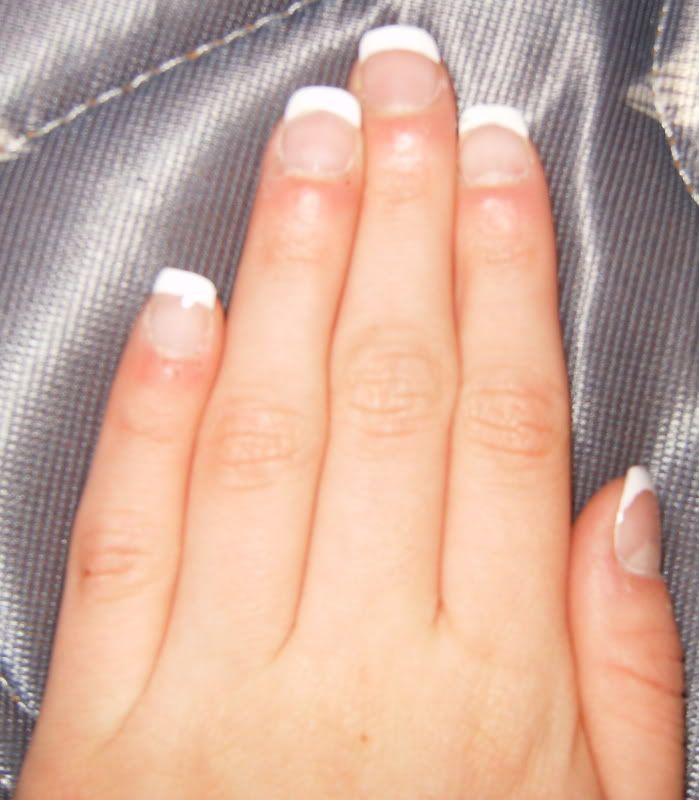 In turn this made her

crabby as hell and not much fun the rest of the day.
We overcame this by having her take pictures of herself

in her room
where she was banished

which
always makes her smile

not being banished but the
fact that she can take pics of herself.
This is also the only time we can get her to smile in
front of a camera.
I really thought after paying a small fortune for braces she would have started smiling when they came off, but I was so wrong.
I think her makeup and nails turned out gorgeous

but heck I am prejudiced as I said that way.
Yes Mom, she does have a tattoo. I'm a cool mother that way unlike you were. Now pick yourself up off the floor and read on about the rest of her day.

After sitting around for several hours trying to maintain her sanity it was my turn for picture taking. While I love doing this Princess
however hates it.

Tough shit I told her,

this is one of my perks.
She was picked up by her best friend at 4 pm and off they went to pick up the other girls. Since the first thirty minutes of the prom were for all the families we arrived there for the beginning announcements.
I was already having a hard time not crying and letting my hormones get the better of me, when what did they do but show a

slide show

of the graduating seniors.
I about lost it then
.
I have known some of these kids for a few years and their mother's as well. I looked over to see one of the mothers crying her eyes out and looked at trucker who smiled and took me by the elbow and said "Let's go Mom". We left then and headed home.

Princess said they had a wonderful time all evening and much much fun. We relented earlier that day and upped her curfew till 4 am. I leave you now with more pictures of her, friends and the good times.