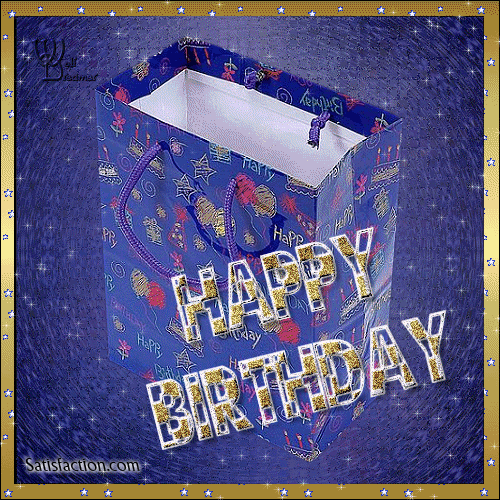 Comments - Graphics - Layouts - Photobucket
Today is the birthday of one of my new blog friends who has also became a very very good friend. Who am I talking about? Well of course it's Marlene of Country Girl on the Chesapeake Bay. Everyone stop in over at her blog and wish her a very Happy Birthday. Be sure and tell her what virtual gift for her you left in the gift bag too.

Marlene I hope this birthday is a wonderful day for you and all your birthday dreams come true. What did I get you, you're wondering. Well just look into your gift bag. It's filled with fabrics of all kinds, colors, materials and patterns.
Everything a quilter needs for more making more beautiful quilts of course. And if that is not enough, dig closer to the bottom please. There you'll find a virtual $100.00 gift card to your favorite quilting store.

Thanks for all you do Birthday Girl.